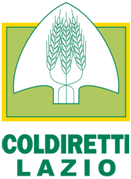 The Italian Foundation for Food Education and Coldiretti Lazio have signed an important memorandum of understanding whose provisions include:
planning and offering training courses to members of the Coldiretti network;

compiling an unprecedented Heritage Map of Lazio's territory with a detailed account of the agro-alimentary values underlying the region's traditional agricultural products, enhancing the importance of food and land-related activities. This Map will be proposed as a model for other Italian regions, and will serve as an informative, educational guide to be explored;

setting up a library/documentation center on the themes of health and nutrition, food education, agriculture, and local traditional products. A library that aims to be the first in its kind, in Rome and in the Lazio region, set up with the goal of supporting the activities of schools, as well as the activities of other entities and institutions that will find use in this initiative;

the commitment to raising awareness of the need to respect and safeguard our natural resources, and to protect consumers from adulterations and falsifications, asserting the quality, origin, history and culture of products made in Italy starting from our agro-alimentary heritage.
As various initiatives are achieved, they will be announced and publicized on the FEI website.